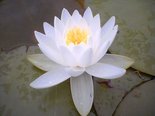 About Counselling & CBT
What is CBT?
It is a form of therapy that works with the 'thoughts'(cognitive)Provoking patterns that lead to a particular unhelpful ('behaviour') patterns. It enables the client to talk about how they think about themselves, the world, other people, the affects it has on their thoughts/feelings and the resulting behaviours that transpire. CBT can help you adopt a more helpful way of thinking('Cognitive')and help you work towards changing your behaviour, and narrative to enable you to feel more fulfilled. These changes can help you to feel better and allow you to experience a healthier way of being. It focuses on the 'here and now', problems and difficulties by focusing on improving your state of mind by looking into the causes or symptoms of your distress.
What Conditions Can it Help?
CBT can help with many different problems from: Anxiety, depression , panic attacks , phobias (social & agoraphobia), stress, bulmia ,obessive compulsive disorder, post-traumatic stress disorder, bipolar disorder and psychosis. It may also help with anger, low self-esteem or physical health problems, pain or fatigue etc.
What Benefits can be Expected?
Counselling can help you make sense of overwhelming problems pertaining to emotional and mental difficulties through talking in a confidential setting. The main purpose is to discuss issues relating to the client's psycholgical and emotional concerns by empowering the individual to become more self-aware. This empowers the client to work collabratively towards replacing old thought patterns with positive ones.
Person Centred Approach?
Was developed by Dr Carl Rogers (1902-1987)who proposed new humanistic ideas for counselling. He believed the "core conditions" of Empathy, Unconditional Positive Regard and Congruent are paramount by the counsellor in order to bring about therapeutic change. The counsellor must work in an genuine, congruent and person-centred way by experiencing an accurate understanding of the client's awareness, by being accepting of the client in a non-judgemental way.
What does it involve?
It examines the person and his or her situation as a whole and by attending to feelings (emotions),thoughts and senses. The counsellor can empower the client to become more self-aware of problematic patterns of living. It enables the individual to explore their feelings and can be both supportive, encouraging and powerful. It is most useful when experiencing emotional difficulties relating to loses, bereavements, divorce, low self- esteem, rape, sexual abuse, trauma etc
I work with children and adults directly on a one to one basis with various techniques catered to the uniqueness of the problematic concerns, to the client. I also work directly with parents who may experience difficulties within their home life with their children. By empowering the individual through the use of CBT strategies, in aid of helping them to work towards a healthier relationship. I work in a therapeutic framework with every individual.
There is no charge for the 30 minute telephone consultation and no obligation to make another appointment.
However, if after the consultation you wish to make a further appointment. I will require you to sign a contract of agreement which highlights the service I offer and limitations within my working capacity.