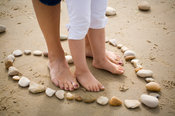 Counselling Session
Assessment/Consultation Appointment:
Consultation/Assessment
Before engaging in therapy a assessment is carried out in order to obtain information relating to the client's difficulties, concerns or issues that are problematic. It is a list of questions used to enable the therapist to establish what model would be most effective for the individual client. This also enables the client and the therapist to discuss whether they feel they are able to work together. It also allows the opportunity for the therapist, to give details of the therapeutic approach that would be best suited, in aid of supporting the client to work towards living a more fulfilled life.
All sessions are appointment only and will need 48hours cancellation to avoid occurring a fee. Each session will be 50 minutes, ranging from £50 - £90 per hour or 1.5 hours etc depending on the appropriate modality for the individual/s. In the event that I cancel the session the client will be fully reimbursed.
In the event of a change to the fees, their will be a period of one month notice which will allow the client the opportunity to discuss before hand.
About Counselling
The term "Counselling" is often less intimidating and more socially acceptable and aims to improve the quality of relating and living. It can help an individual to reach their full potential by leading a more fulfilling life. A number of client's have reported the benefits from their experience of the individual Integrative, Person-Centred, Cognitive Behavioural Therapy, EMDR, parenting, couple counselling and empowerment and assertiveness. Many individuals experience substantial life changing experience, in all or a number of areas of their life.
As with all therapy one approach does not 'cure all'. The client will have the opportunity to discuss whether they feel the particular approach is helpful, they usually know after two or three sessions. I regularly review work progress every 6 weeks, to ensure that the clients feels they are benefiting from the choosen approach.
Referrals & Appointments
Self referrals can be made or through the GP and healthcare services along with others.