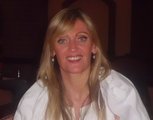 Counselling Liverpool, NorthWest Merseyside, Registered BACP Member (British Association for Counselling and Psychotherapy.)
Thanks for checking out my webpage. I offer counselling in Liverpool in the Aigburth Rd and town Centre for individuals who are experiencing emotional difficulties personally or professionally in their lives. I currently offer a number of approaches tailored towards the clients needs. From Person- Centres, CBT, EMDR, and couple therapy etc.
Engaging in therapy can be a daunting prospect to under take it takes courage, strength and a desire to live a more authentic fulfilling experience. Mental and emotional trauma's may have a profound impact overall, in terms of self-esteem confidence, anxiety depression, unhelpful behaviours and coping strategies. When we are struggling, the body and mind can adopt unhelpful behaviour patterns, to cope which evidently can debilitate us even further by being stuck in the experience, unable to progress to a more helpful narrative.
This can often be the result of Depression, Anxiety, stress, PTSD, bereavement, sexual abuse, divorce, confidence, self-esteem and many other contributing factors which can create a change in our mental and emotional well-being as a result of the experience or symptons.
It often involves a life changing circumstance or a wide range of troublesome feelings that may have evoked a change in how we feel , think and behaviour towards ourselves and other individuals/family members. These situations affect us in different ways and sometimes it can be difficult to put your finger on what exactly is wrong. You may just be aware that at present, you do not feel yourself as a result of a catalyst of emotions/events.
Counselling and CBT can help by working towards opening new path ways that will enable you to discover ways to change and adopt a more helpful outlook to the experience or circumstance.
" Note that this journey is uniquely yours, no one else's. So the path has to be your own. You cannot imitate someone else's journey and still be true to yourself."
Jon Kabat-Zinn
I offer one to one counselling at Aigburth Rd as well as telephone, Skype, zoom sessions if required. In an ideal world counselling is done face to face as it enables the client and counsellor to understand each other as things such as body language and reactions can be taken into account.
However I am conscious that we do not live in an ideal world and sometimes it is simply not possible to attend counselling in this way.
I am happy to discuss my service to establish, what would best suite your circumstances in a safe and confidential environment. I am contactable for a telephone consultation or via email, if you require further information or questions you might have in regards to counselling enquiries.
I am a member of the British Association of Counsellors and Psychotherapists (BACP) and Psychology today, which means I work within the ethical framework. By ensuring that I work within your best interests at all times. I also attend regular training days along side monthly supervision sessions to ensure that I am up to date with my skills and knowledge.
I am committed to providing a safe place, to take some time-out to explore your thoughts and feelings. I value the importance of empathy, congruence, genuniness, active listening and confidentiality when working with individual clients.
Finding a suitable counsellor can be difficult, particularly when you have no previous experience in a a therapeutic setting with a counsellor. To enable you to decide if what I offer could be of value to you, I offer a free initial 30 minute telephone consultation. To enable you to have the opportunity to see whether my approach may be helpful or beneficial.
I have been a practising counsellor in Liverpool for the past 14years. I am committed to providing a integrative approach by incorporating different modalities of treatment tailored towards the needs of the individual. I work from a CBT (cognitive behaviour therapy) and PCT (person centered counselling approach) EMDR (Eye movement desensitization and reprocessing) in a safe, confidential and non-judgemental environment.
I work with individual adults and children age 12years and above on an open-ended basis or for an agreed time period, usually from up to 6 - 12 and can be up to 20 sessions for the CBT approach. All counselling session are reviewed after 6 weeks. I work on facilitating and empowering individual clients, to work towards enhancing their life, were possible although it is a two way process therefore a client may only get out of it what they put in. It is a collaborative process between the individual who is the expert of themselves and the therapist who works towards navigating a more helpful perspective for the client within the therapeutic alliance.
I have worked in a number of counselling field from Ypas, ( Young person advisory service), Listening Ear, GP surgeries, school counsellor and RASA (Rape and sexual abuse). I work within the North West Aigburth area and city center providing CBT, PCT, EMDR, Bereavement, relationships, abuse etc and parenting approaches strategies to many individuals. I also provide individual empowerment sessions in aid of building a healthy self-esteem.
As well as working with this counselling service, I also work as a parenting practitioner providing parenting programme (Nurturing) which aims to build parents and children's confidence, self-esteem along with their emotional well-being. This involves working on a one to one basis or in a group setting with the parents on implementing strategies towards positive parenting.
I am experienced in helping clients who have experienced difficulties with :
Stress/anxiety/social&chronic anxiety

Relationships/Separation/divorce

Panic Attacks/Depression

Bullying/Anger/guilt

Phobias

Bereavement/Loss/change

Redundancy

Self-harm/Childhood trauma/

Addiction.

Abuse/emotional/sexual/physical

Obessive Complusive Disorder/Obessive Complusive personality Disorder

Stress Management/self-esteem/confidence

Chronic Fatigue Syndrome (CFS)

Employment/Work place issues

Post-Natal Depression (PND)

Loneliness/Lone Parenting

Miscarriage
Parenting
Trauma

I originally qualified as a (PCT)Person-Centred therapist, Cognitive Behavioural Therapist (CBT) followed by a Parenting practitioner (Nurturing Facilitator) and EMDR ( Eye movement desensitization and reprocessing.

My practice is in the Aigburth area Aigburth Counselling and Pschotherapy) 325 Aigburth Rd L17 0BL and Brain Charity, Norton St L3 8LR North West Liverpool, within easy reach of Huyton, Childwall, Bellevale ,Garston , Allerton Rd, Queens Drive, Broadgreen, Gateacre, Woolton, Huntscross and Wavetree Rd.